David's Nursery LLC
Shipping Address
3339 Mount Hope Rd.
Exmore, VA 23350
P.O. Box 926
Exmore, VA 23350
Tel.: (757) 442-7000
Fax: (757) 442-5504
sales@davidsnursery.com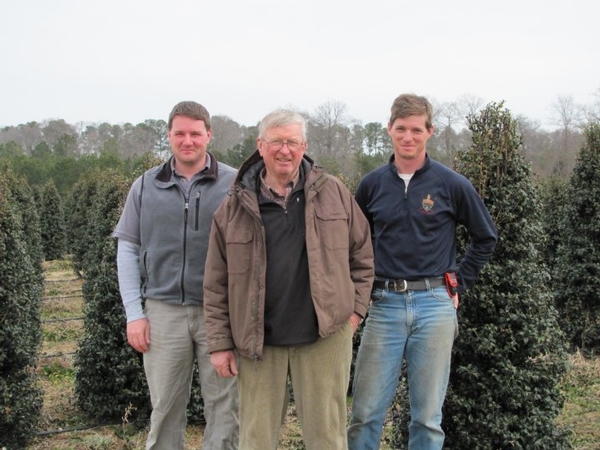 David Tankard — Founder
Suzanne Tankard  - suzannetankard@davidsnursery.com - CFO   
Van Tankard - van@davidsnursery.com  - Co- owner
Dave Tankard, Jr. - dave@davidsnursery.com - Co- owner
Brandon Tankard - Quality Control and Customer Service
Dawn Clark - dawn@davidsnursery.com - Office Manager
Beatriz Juarez - beatriz@davidsnursery.com  - Customer Service
Victor Castaneda Juarez - juar3vz1c@gmail.com - Customer Service and Pictures
Polly Bundy - polly@davidsnursery.com - Payroll, Accounts Payable, Accounts Receivable, and Customer Service
Steve Sterling - steve@davidsnursery.com - Shipping Cordiantor, Customer Service
If you would like to be added to any of the following lists, please let us know:
Mailing List

 -

Catalog or availability mailed annually
       2. Email List - We send out weekly email list with our availability every Friday 



General Hours of Operation:
Monday - Friday: 7:30am - 4:30pm
Hours vary during seasons
Directions to David's Nursery LLC
We are located on the Eastern Shore of Virginia. Take Route 13 North from Virginia Beach, VA, or Take Route 13 South from Salisbury, MD, to Exmore, VA. Turn onto Route 183 West.  The nursery is 4.5 miles on the left.
Get Driving Directions to David's Nursery LLC