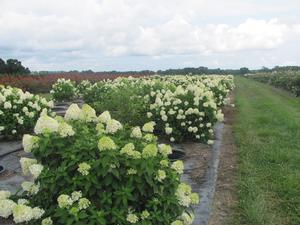 October 1, 2019
Current Availability:  Current availability is attached.
Normal delivery area:  Virginia to Maine along the east coast is our normal delivery area. We are delivering in this area almost every week from about mid March through early November (weather dependent).
Minimum Order:  Minimum order for delivery is $1500. ($2250 for NH and $3500 for ME)
     Minimum order for pickup is $500.
Other delivery areas: We make infrequent deliveries as far west as Kansas and Michigan. Pittsburg, Cincinnati, Cleveland, Columbus, Indianapolis, Chicago, Kansas City and Detroit are some of the cities that we deliver to most years. $5000 is typical minimum to make freight reasonable.
Contact info:
Dawn Clark (Office Manager)
757-442-7000         757-442-5504 fax
P.O. Box 926, Exmore, VA 23350 (mail)
3339 Mount Hope Road, Exmore, VA 23350 (UPS/FedEx)
Download Additional Information