Miscanthus Gracillimus
Maiden Grass
Mounds of fine, silver-veined green leaves
Fan-like plumes emerge with a reddish tint
Plumes age to a soft silvery-white
Interesting Notes about Maiden Grass:
Copper-red blooms in September or Ocober. A golden yellow foliage during the fall.
Tips for Homeowners:
Miscanthus is easy to grow and is a good choice for beginners. It will grow in most any soil, from loose sand to heavy clay, and does not require good drainage. Grow this grass in full sun except in warmer regions where some afternoon shade is best. Fertilization is not necessary. Divide Miscanthus in spring or early summer to give it time to establish its roots before winter arrives. Only in the mildest of climates should it be divided in the fall.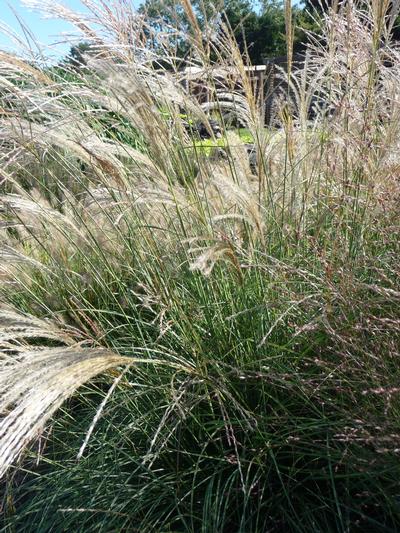 Characteristics & Attributes
---
Attributes:
Cut Flower/Foliage
Low Maintenance
Specimen
Mass Planting
Border or Bed
Dried Flower/Foliage
Ornamental Grass
Container
Fast Growing
Season of Interest (Flowering):
Soil Moisture:
Wet Soil/Wetlands
Average Water