Itea virginica Henry's Garnet
Sweetspire
PP10988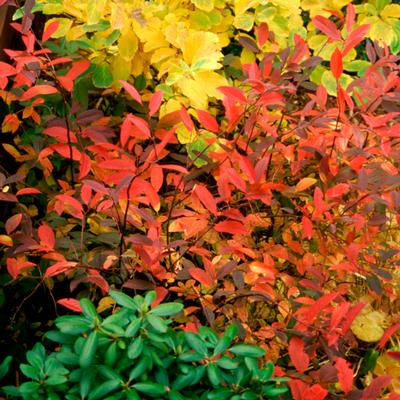 Fragrant white spring flowers
Stunning fall color for many weeks
Tolerant of wide range of conditions
Gold Medal Plant Award
Interesting Notes about Sweetspire:
Fragrant white flowers in late May and burgundy foliage in fall. Native, good in wetlands. Gold Medal Plant Award, PA.
Characteristics & Attributes
Attracts Wildlife:
Attracts Butterflies
Attracts Humming-birds
Attributes:
Naturalizing
Great Foliage
Border or Bed
Season of Interest (Flowering):
Season of Interest (Foliage):
Soil Moisture:
Average Water
Moist, Well-Drained
© 2019 David's Nursery. All Rights Reserved. Site Produced by Clarity Connect, Inc.