Ilex v. Winter Red
Femal Winterberry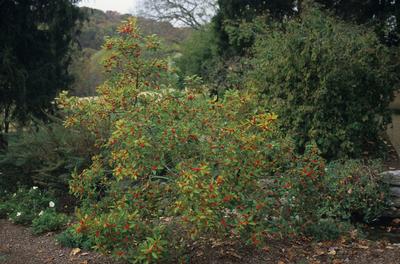 Slow-growing with upright rounded habit.
Heavy fruiting, bright red color
Glossy red bronze new growth turns dark green
Gold Medal Plant Award, PA.
Native
Interesting Notes about Femal Winterberry:
Multi-stemmed native with profuse red berries. Attractive to birds. Upright, spreading habit. i.v. 'Southern Gentleman', male pollinator, also available. Gold Medal Plant Award, PA.
Characteristics & Attributes
Attributes:
Low Maintenance
Mass Planting
Soil Moisture:
Moist, Well-Drained
Average Water
© 2020 David's Nursery. All Rights Reserved. Site Produced by Clarity Connect, Inc.