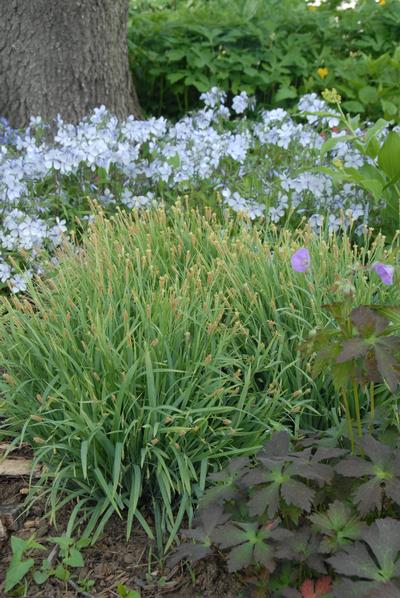 Excellent ground cover for dry shade
Seasonal food and cover for birds and small mammals
Deer resistant
Characteristics & Attributes
Attracts Wildlife:
Amphibians
Attracts Songbirds
Attributes:
Edging
Container
Fall Color
Ornamental Grass
Naturalizing
Ground Cover
Drought Tolerant
Low Maintenance
Great Foliage
Fast Growing
Vigorous
Native
Exposure:
Full Sun
Full Shade
Partial Sun
Season of Interest (Flowering):
Season of Interest (Foliage):
Soil Moisture:
Moist, Well-Drained
Dry Soil
Average Water
© 2020 David's Nursery. All Rights Reserved. Site Produced by Clarity Connect, Inc.