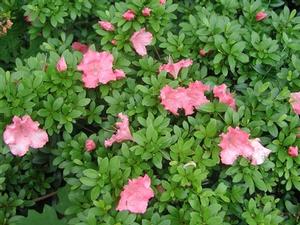 Large pink flower, spreading growth habit
late bloomer
Interesting Notes about Azalea:
Large pink flowers. Low, dense,spreading growth habit. A late bloomer in May
Characteristics & Attributes
Attracts Wildlife:
Attracts Butterflies
Attracts Pollinators
Season of Interest (Flowering):
Season of Interest (Foliage):
© 2019 David's Nursery. All Rights Reserved. Site Produced by Clarity Connect, Inc.