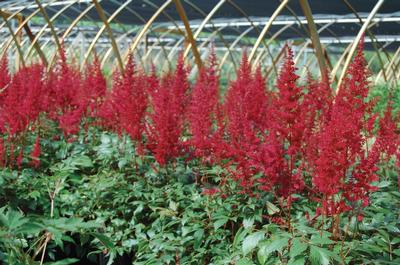 Bronzy red spring foliate turns dark green
Released in 1933 and still a favorite
Bright red plumes in early spring
Interesting Notes about Astilbe:
Tall plumes of deep garnet red with copper-tinged foliage. Great for mass plantings in shady areas.
Characteristics & Attributes
Attracts Wildlife:
Attracts Butterflies
Attracts Humming-birds
Attributes:
Naturalizing
Border or Bed
Low Maintenance
Container
Great Foliage
Cold Tolerant
Season of Interest (Flowering):
© 2019 David's Nursery. All Rights Reserved. Site Produced by Clarity Connect, Inc.