Aesculus Parvifloria
Buckeye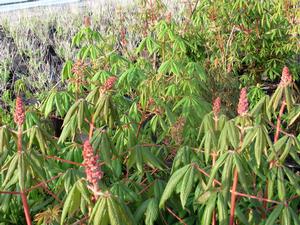 Interesting Notes about Buckeye:
Bottlebrush Buckeye, Native. White flowers in early summer, tolerant of shade frequently used for naturalizing.
Characteristics & Attributes
Attracts Wildlife:
Attracts Pollinators
Amphibians
Attracts Songbirds
Attracts Butterflies
Attracts Humming-birds
Attributes:
Native
Spring Bloomer
Cut Flower/Foliage
Focal Point
Low Maintenance
Season of Interest (Flowering):
Season of Interest (Foliage):
Soil Moisture:
Average Water
Keep Well-Watered
Moist, Well-Drained
© 2019 David's Nursery. All Rights Reserved. Site Produced by Clarity Connect, Inc.